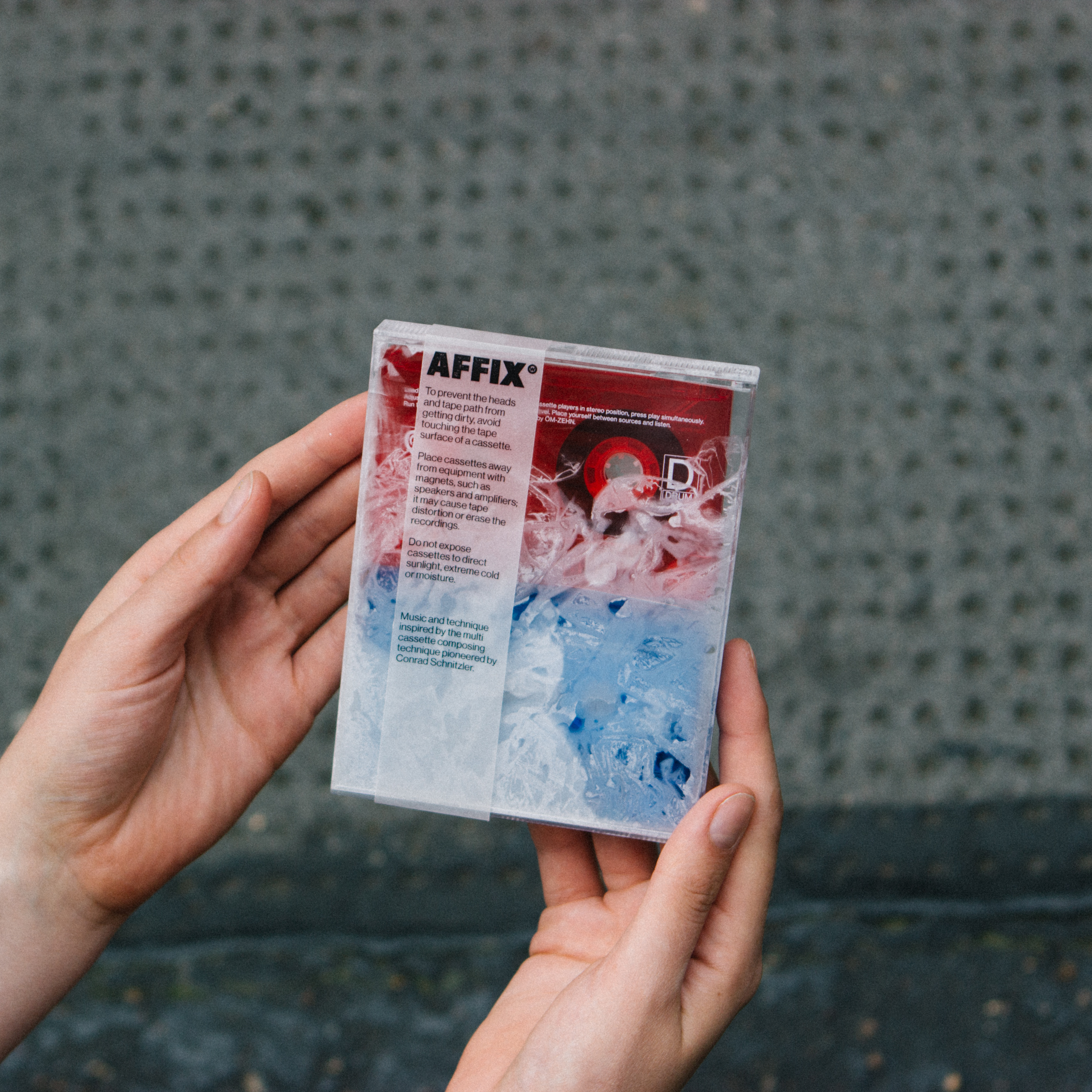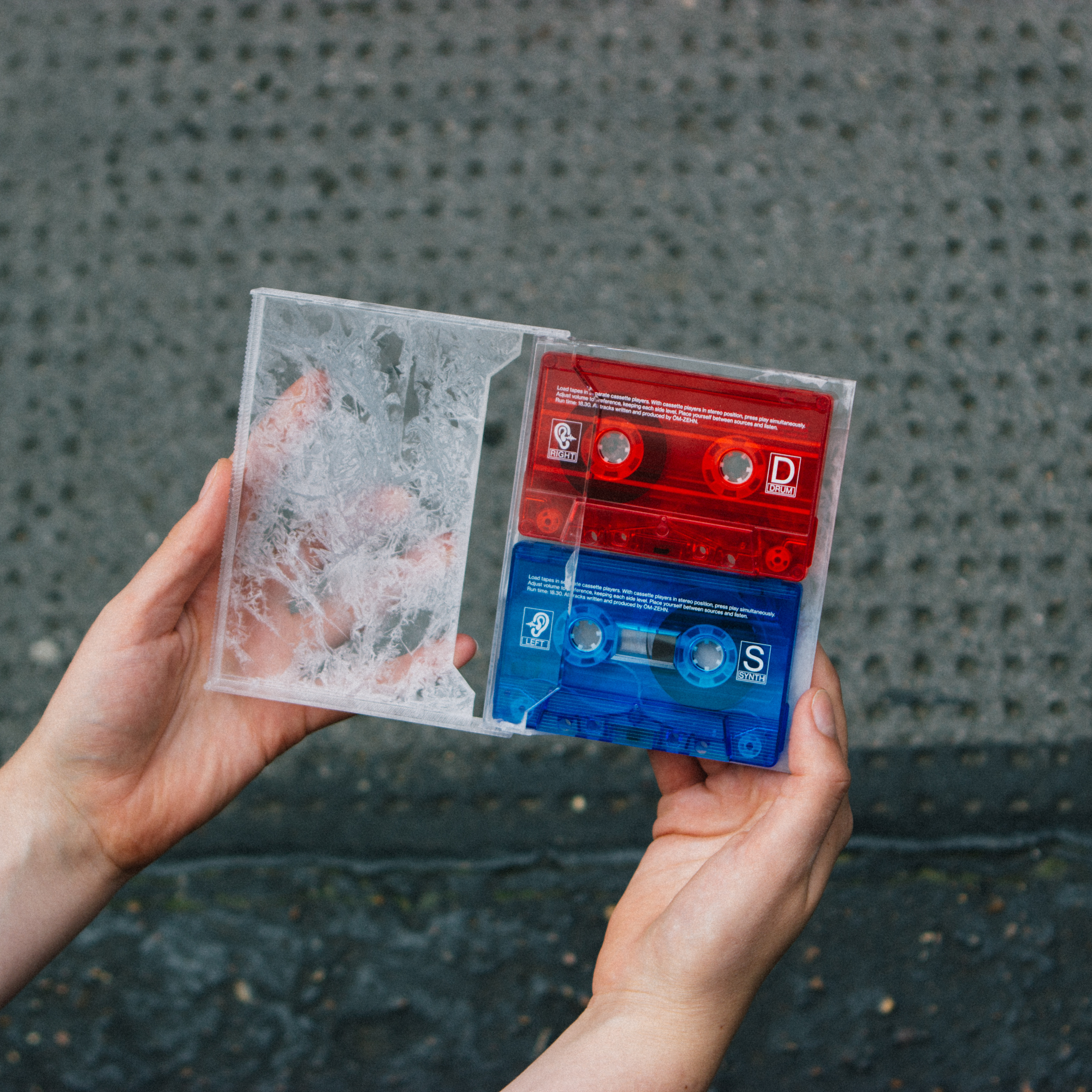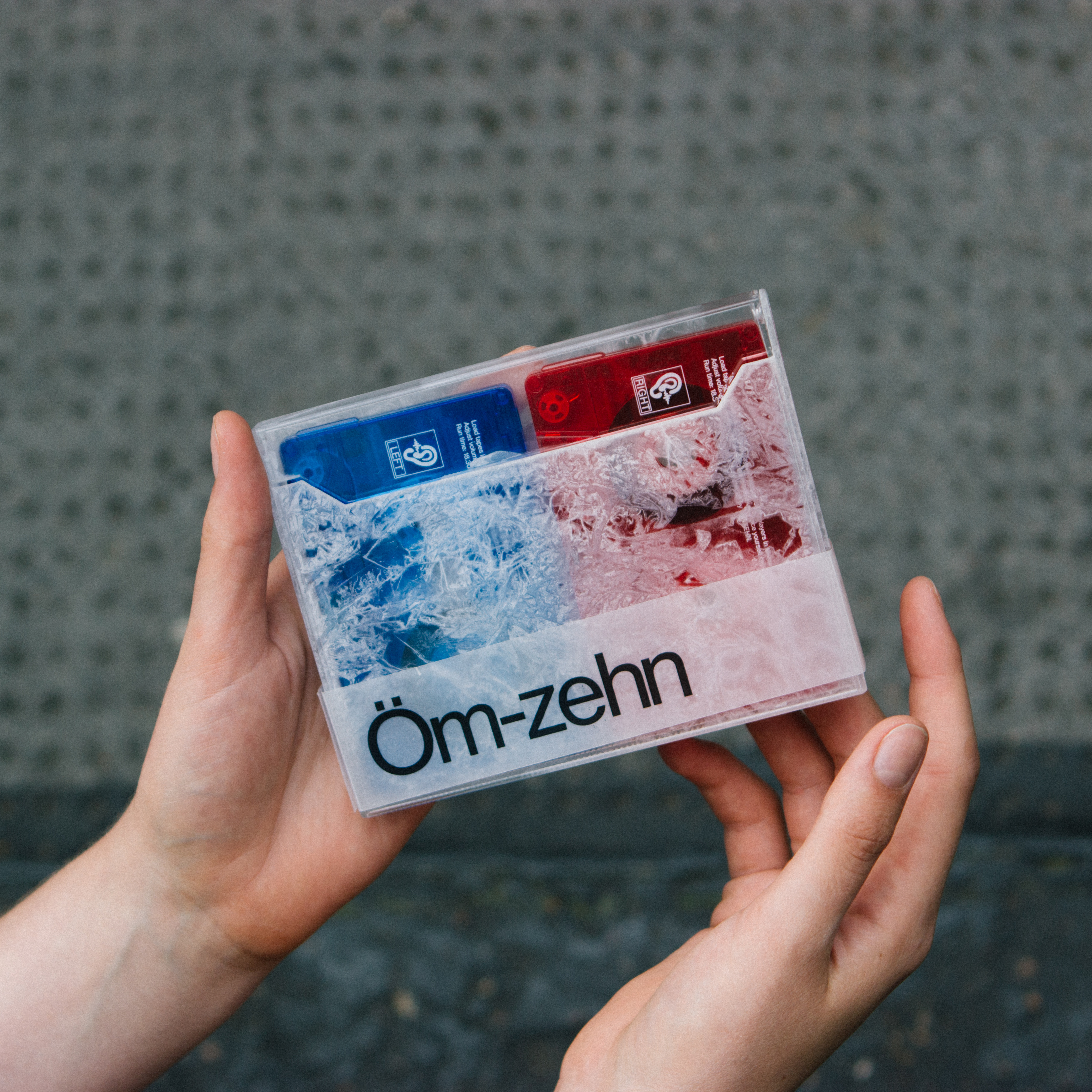 OM-ZEHN
L/R CASSETTE PACK

---


AFFIX PRESENT A DUAL CASSETTE PACK PRODUCED AS A SPECIAL PROJECT WITH ÖM-ZEHN.

THE MUSIC AND TECHNIQUE FOLLOW MULTI CASSETTE COMPOSING PIONEERED BY SOUND ARTIST CONRAD SCHNITZLER IN 1980'S.

A SYNTH TRACK IS PRESENTED ON THE LEFT (BLUE) TAPE AND A DRUM TRACK ON THE RIGHT (RED). THE TRACKS HAVE BEEN PRODUCED TO PLAY SIMULTANEOUSLY THROUGH SEPARATE CASSETTE PLAYERS WITH VOLUME ADJUSTED TO PREFERENCE FOR AN INTERACTIVE STEREO EXPERIENCE.
---